Upcoming Events
Overview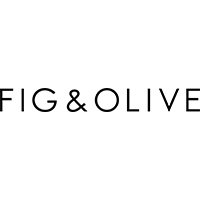 Fig & Olive - Newport Beach
151 Newport Center Drive, Newport Beach, CA, USA
At FIG & OLIVE, we invite our guests to experience the Joie de Vivre. Our story begins in the Mediterranean where fig and olive trees are a symbol of peace and prosperity. The French Riviera has always been a crossroads of people, cultures and flavors. Inspired by such abundance and diversity, we founded FIG & OLIVE to capture the essence of the French Riviera that is built on a foundation of genuine ingredients, deep respect for flavor, and an ambiance that celebrates the love of life and culture synonymous to the French Riviera.
At the heart of FIG & OLIVE's cuisine is a philosophy that begins, first and foremost, with a passion and respect for ingredients. From paper-thin carpaccios, a fruity blood orange infused olive oil, a supple burrata or an aged balsamic vinegar, we serve every dish without compromise. Our approach to cooking is inspired by the regional love of premium-quality olive oil used in place of butter with nothing to weigh you down, just fresh flavors that are key to the Mediterranean Diet.
Step into any of our restaurants and you will be met with an abundance of natural light, outdoor terraces, the scent of rosemary and well-curated music. Every effort is made to ensure our guests feel indulged and special. We embody the life of luxury but present it in a way that is both accessible and effortless. Escape from the everyday with a delicious cocktail, sommelier selected wine list and unique culinary journey in our bar, lounges or dining rooms.
Bienvenue.
Location & Contact
151 Newport Center Drive, Newport Beach, CA, USA