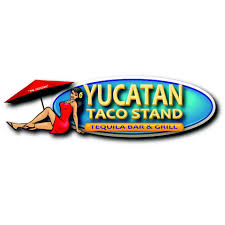 Yucatan Taco Stand
24 Waterway Avenue, unit 160, Spring, Texas, USA
Upcoming Events
Overview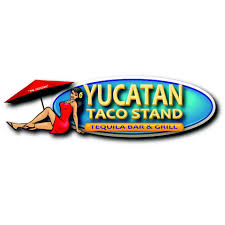 Yucatan Taco Stand
24 Waterway Avenue, unit 160, Spring, Texas, USA
Experience the bold tastes and flavors usually found only in the Yucatan region of Mexico, Central and South America. Yucatan Taco Stand proudly features the freshest Latin cuisine in a fast casual setting.
We are famous for our award winning tacos, signature nachos and world class margaritas as well our bold Latin inspired dishes. Our made from scratch menu also includes such great culinary offerings as our handmade Banana Leaf Wrapped Tenderloin Tamales, Latin Caterpillar Roll, Vegetarian Mix-Mex Grill, Roasted Tequila Lime Chicken, Brazilian Shrimp Diablo and much more.
Each Yucatan Taco Stand features both indoor and outdoor dining options where patrons can experience fast casual elegance surrounded by lively music, a sleek décor, warm colors and beautiful lighting.
For the tequila lovers, Yucatan Taco Stand offers more than ONE HUNDRED different premium 100% agave tequilas and award winning made from scratch margaritas. Our full bars also proudly serve a variety of premium Artisan cocktails, imported Mexican & Latin beers and fine wine list. Love craft beer? Well we have more than you can count on your hands on tap, so try them out and pick your favorite.
We welcome you to come savor the Yucatan Taco Stand difference of fast casual elegance and award winning fare.
Location & Contact
24 Waterway Avenue, unit 160, Spring, Texas, USA